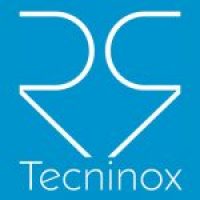 Weighing & Sampling Booths
This type of downflow booth is highly effective for safe handling of powders and volatile substances, propagating continuosly inside a work area during activities as weighing , dispensing or sampling of pharmaceutical substances. 
Our booths are available in a wide range of standard dimensions to meet most of requests . Alternatively , customised solutions are designed according to specifc customer's requirments. 
Options and special realization : 
Produced in stainless steel Aisi 316L
Cooling coil with thermoregulation system
ATEX execution
Stainless steel side walls with visual windows
Support legs in stainless steel
Connection points for compressed air or technical gases
Complete range of stainless steel equipment such as: perforated table for LAF, weighing table, manipulator for handling systems…
Customization and personalised products
Dehumidifying system
Flow equalization (+/- 2% on the filtering surface)
Underbench lighting with sodium lamps
Vacuum gripping for cleaning station
Safety Mode :
All models are available in "Safety" version, with BAG-IN/BAG-OUT system for changing filters and safety canister.
BAG-IN/BAG-OUT system is designed in order to protect the operator from medium-high activity substances during the filters replacement phase.