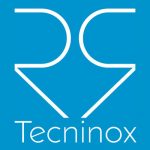 The Filter Fan Units (Intell-Air) are used in order to generate a laminar airflow (0.45 m/sec ±20%), with Hepa/Ulpa filtration degree, suitable for all the applications that require contamination control. The Filter Fan Units are rectangular or square shapedunits that, thanks to their modularity, adapt easily to environments differently shaped.
The basic module is a standalone system composed of an absolute filter and a combined fan.
Different solutions can resolve, quickly and effectively, the confinement requirements without operating on the existing systems. The Filter Fan Units are generally supported by the aluminium profiles of the false ceiling. In limited size environments, with a local concentration of particle control requirement, units can be housed in a self-supporting structure (FFU furniture), realized in stainless steel and equipped with support legs with feet or pivoting wheels.
Options :
Flow self-adjustment
ULPA filtration
MAIN CARACHTERISTICS OF CONSTANT FLOW RATE SYSTEM :
Save energy (360 Watts at 0.45 mt/sec)
Reduced noise level (<60 dBa measured at 1 mt. distance from the filter)
Low weight Kg 32.
Functions automatic management
All different models, in the various dimensions, can be realized in the version with self-adjustable flow rate.
In addition, DS version offers the option of removing HEPA filter directly from the cleanroom.