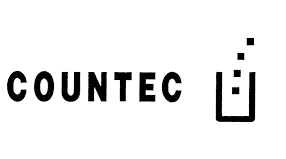 Fully automatic tablet/capsule counting and filling machine. Tablets/capsules loaded from the hopper are aligned on a continuously vibrating 3 step trays and fed to the infrared electronic counting sensors. The machine fills the bottle with 100% accuracy.
The machine has 12 channels with twin filling heads and it is suitable for counting small number (typically less than 100 pieces per container) at moderate speed.
Advanced functions including tablet shutter time check, dark & light time control, self-compensating vibrator control, and sequential shutter closing speed are provided for the ease of operation.
Up/down dive-in nozzles with adjustable stroke frequency ensure no escaping tablets and no blockage of large tablets.
Specifications :
Capacity: Max. 6000 tablets per minute based on diameter 8mm round tablets.
Actual speeds will vary based on bottle neck diameter and the shape and size of the product.
Bottle size ranges: Diameter 30-100mm, Height 40-200mm
Dimension: 2,600(L) x 1,510(W) x 1,900(H) mm
Net weight: 600kg