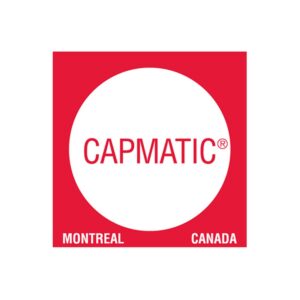 Synergy Bambino™ (Inline Single Index)
ATEGORY
Monoblock Systems.
APPLICATION
Mixing Balls | Filling | Brush Insertion | Capping.
SPEED*
Up to 40 BPM**
DESIGNED
To be operated at speeds up to 40* BPM**.

To fill liquid, powder, semi-viscous and viscous products.

To insert plugs, dropper tips or rubber stoppers.

To apply screw caps, dropper caps, pump caps, crimp caps or press-on caps.

To apply pressure-sensitive labels.

To be operated by one person.

For quick, repeatable changeovers.

With cleanroom capabilities.
OPTIONAL FEATURES
Automatic bottle unscrambler and feeder.

Automatic bottle cleaning station.

Automatic nitrogen purge system.

Label and bottle coding/printing system.

Vision system for integrity inspection.

Integrated Laminar Flow system.